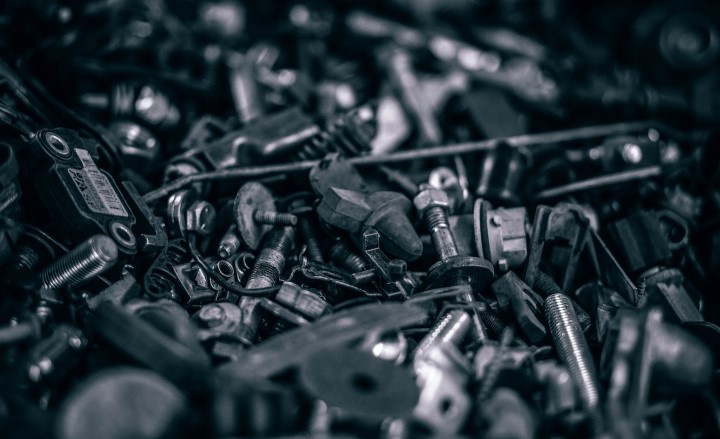 Should you use aftermarket parts or Original Equipment Manufacturer parts on your vehicle? If you're unsure which to choose, we have the answer for you.
Why Are Aftermarket Parts Produced?
More often than not, a local mechanic or a DIY car owner will choose aftermarket parts for their vehicle's repairs. The reason usually boils down to one factor: price. Aftermarket parts have lower prices since the parts manufacturer focuses on only building car parts and not whole vehicles like an automaker does. Aftermarket car parts are also widely available at any garage, auto parts store, or gas station. Convenience makes them an easier choice.

But aftermarket parts have their weaknesses. One issue is the sheer variety of choices. There are dozens of manufacturers providing aftermarket parts for your vehicle. How can you know which ones are quality parts and which ones cut corners? It takes years of trial and error to figure out which parts work well from which company. And if you do find parts at OEM quality, there's usually no warranty ensuring they will last.


Why Are OEM Parts Better?
The major argument against OEM parts is the cost. They tend to be higher than aftermarket parts, but when it comes to the quality, strength, and durability of the parts on your vehicle, you get what you pay for. An aftermarket part may cost less for a reason: low-quality materials.

The peace of mind that comes with using OEM parts can't be beat. These are the parts that the automaker designed for your vehicle. Guaranteed quality comes with warranties on both the piece and the labor at the dealership.

When you come in to purchase OEM parts at

Carl Hogan Automotive

, there's no sifting through the brands. There's one choice: the vehicle's brand. And there's no wait to have parts ordered like a local garage would have to do. All our parts are in stock so repairs can be finished in a timely manner.
While you could buy a used car from your neighbor, we think you will get a much better car-buying experience here at Carl Hogan Automotive. When you choose a dealership, you can customize your car shopping.

Whether a car is new or used, you have the option to add extra features to it. This can be anything from an upgraded sound system to after market wheels to extended warranty coverage. You won't get any of these features from a private seller.

2333 Highway 45 N.
Columbus
MS
39705
Hours
Monday

9:00am - 6:30pm

Tuesday

9:00am - 6:30pm

Wednesday

9:00am - 6:30pm

Thursday

9:00am - 6:30pm

Friday

9:00am - 6:30pm

Saturday

9:00am - 6:30pm

Sunday

Closed